Polish-Bulgarian composer and pianist Atanas Valkov and Persian vocalist and santur player Jahiar-Azim Irani.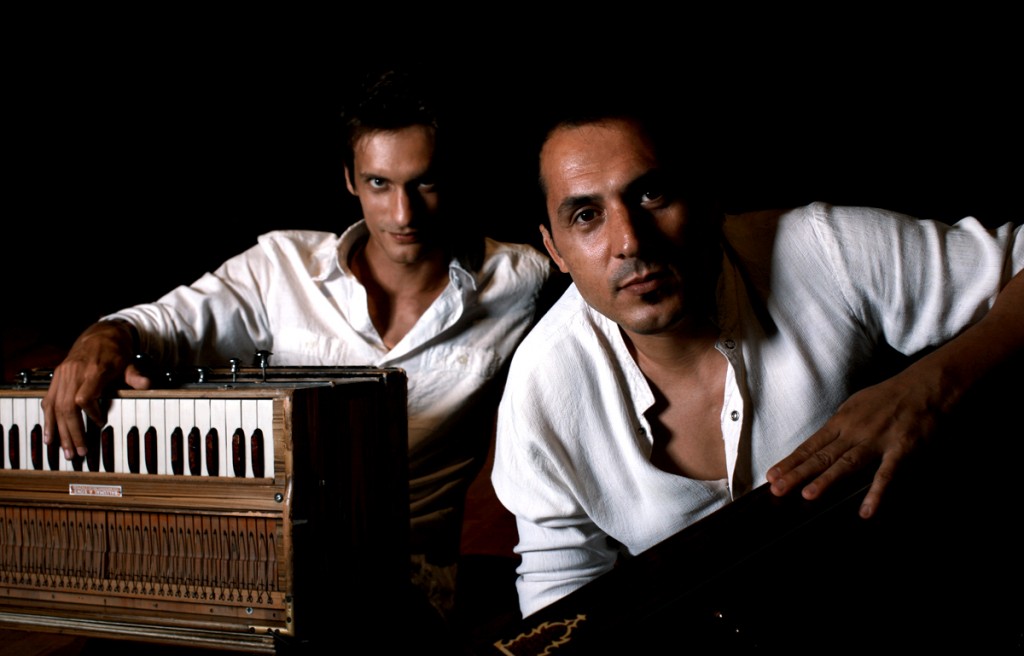 In August 17th 2010 they recorded their first live improvised set at The Concert Hall of The Fryderyk Chopin University during Valkov's Improsessions Project.
It was also the first time when musicians had played together. Their music is a mixture of the oriental Jazz and Classical phrases in a combination with sound designed piano right next to Arabic quarter-tone or variety of different diatonic scales of Persian santur and unique vocal parts.


JAHIAR AZIM IRANI
Born in July 1969 in Tehran (Iran). A vocalist, santoor player, composer and writer. His characteristic, powerful voice was received with respect not only in Iran but also in Turkey, Afghanistan, India and Syria. In Damascus Jahiar played in a band together with the Syrian oud virtuoso Khaled Fuad Heidar. In 1997 invited through a Polish friend he met in Syria, Jahiar moved to Poland where he established "The JAHIAR GROUP" in Lublin.  Later they released their first album, titled "Tehran", on Orange World Records based in Poland. Singing in seven languages and playing santoor with virtuosity, Jahiar Azim Irani gives a chance to listen and learn the real urban oriental music.