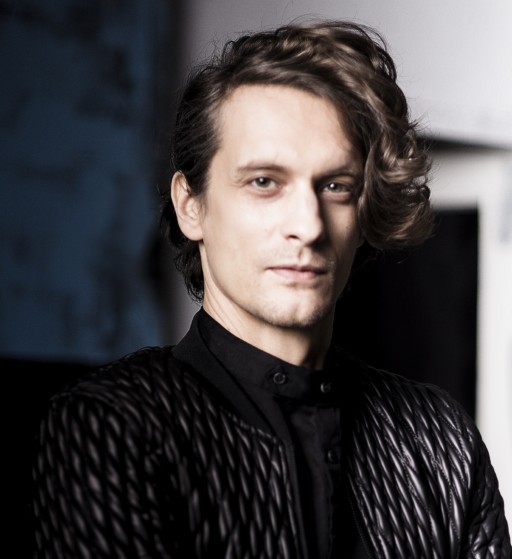 Atanas Valkov is a Polish-Bulgarian composer, pianist, and music producer.
Polish composer of Bulgarian origin, multi-instrumentalist, and music producer. The main prize winner of the 7th Berlinale Score Competition, he was nominated for the European Talent Award in Cologne. He composed music for several films and projects directed by Oscar-nominated Tomasz Bagiński ("Polish Legends", "Ambition"), Jan P. Matuszyński ("Deep Love", "The Last Family", "Heaven"), Andrzej Wajda ("Concise Chronicle of Time").
Fascinated by the piano and inspired by the art of improvisation at the age of seven he continued to explore both classical and jazz education. Valkov's music represents a unique cultural melting pot of Slavic and Balkan folklore, European classical traditions with the novelty of contemporary and electronic music.
He collaborated with the European Space Agency on the album "Ambition", released to commemorate the groundbreaking Rosetta mission and the landing on the 67P/Churyumov-Gerasimenko comet.
He is also the author of the "Transoriental" project and the producer of the platinum album "Transoriental Orchestra" by Kayah.
He has been the producer for many albums, singles, remixes, film scores and international advertising campaigns. He performs at music festivals and in clubs across Europe. Boldly mixing electronics and classical music, he proves his ability to move between various genres.
His recent scores include the most popular polish tv series in decades, "Belfer" (Canal+) by Łukasz Palkowski, feature film The Last Family by Jan P. Matuszyński and sci-fi internet hit series directed by Tomasz Bagiński — "Polish Legends".  
He lives and works in Warsaw.


Polski kompozytor pochodzenia bułgarskiego, pianista, perkusista oraz producent muzyczny.
W oryginalny sposób czerpie z różnych źródeł: folkloru bałkańskiego i polskiego, muzyki elektronicznej, współczesnej oraz jazzu. Odważnie łączy nowe technologie kreowania dźwięku z aranżacjami klasycznymi, bezproblemowo poruszając się w wielu gatunkach muzycznych z zachowaniem własnej inwencji i wypowiedzi twórczej. Jego muzyka to zderzenie muzycznych światów na miarę XXI w. która doceniona została  w Polsce, oraz na świecie.
Valkov skomponował muzykę do "Legend Polskich" – serii filmów krótkometrażowych science-fiction oraz fantasy zrealizowanych przez Tomasza Bagińskiego, Allegro i Platige Image. Tematyka serii to futurystyczna interpretacja polskich podań ludowych i legend. Filmy zdobyły wiernych fanów nie tylko ze względu na doskonałą produkcję, ale także ciekawą muzykę Atanasa – kompozytor umiejętnie połączył język muzyki filmowej z elementami etnicznymi. "Legendy Polskie" to nie pierwsze spotkanie Valkova z Tomaszem Bagińskiem, ponieważ wcześniej twórcy współpracowali przy filmie "Ambicja".
Rok 2016 należał do kompozytora również dzięki serialom "Bodo" (reż. Michał Kwieciński) i "Belfer" (reż. Łukasz Palkowski), do których stworzył ścieżkę dźwiękową – ten pierwszy w marcu 2017 roku został przeniesiony na ekrany kin.
Ponadto Atanas brał udział w produkcjach Andrzeja Wajdy ("Zwięzła kronika czasu") i Jana P. Matuszyńskiego ("Deep Love", "Ostatnia rodzina"). We współpracy z Europejską Agencją Kosmiczną (ESA) wyprodukował album '"Ambition", upamiętniający historyczną misję Rosetta oraz lądowanie na komecie 67P/Churyumov-Gerasimenko. Twórca projektu "Transoriental" oraz producent platynowego albumu Kayah "Transoriental Orchestra".
Zdobywca głównej nagrody 7. edycji Berlinale Score Competition, był nominowany do European Talent Award w Kolonii.
Żyje i tworzy w Warszawie.